PERFORMANCE
Applauded for her rich and radiant vocal color, soprano Kimberly Monzón has been delighting audiences in opera houses and concert halls throughout the country with charismatic character and vibrant portrayals of leading heroines. She performed Susanna in Le nozze di Figaro, Magda in La rondine, and sang the title role in the world premiere of Ramala by Charles Wakefield Cadman, all with the Ohio State Lyric Opera Theater. Kimberly made her mainstage debut with Pensacola Opera as Frasquita in Carmen, and starred as Serafina in Il campanello di notte, and Zerbina in La serva padrona with Spokane Opera. Other roles to her credit include Tytania in A Midsummer Night's Dream, Lucy in A Room with a View, Servilia in La clemenza di Tito, Fräulein Silberklang in Der Schauspieldirektor, Echo in Ariadne auf Naxos, Erste Frau in Die Zauberflöte, and Sandman and Dew Fairy in Hansel and Gretel with companies from east coast to west coast, including Columbus Opera, Des Moines Metro Opera, Opera Idaho, Puget Sound Concert Opera, and Opera Project Columbus.
At ease in the music theatre realm as well, Kimberly has appeared as Johanna in Sweeney Todd, Lady Larken in Once Upon A Mattress, and Queen Constantina in Cinderella. She garnered praise for stepping in six days before the opening of a fully staged cabaret performance of Jacques Brel Is Alive and Well and Living in Paris with Opera Idaho.
An ardent recitalist, Kimberly has been presenting a concert tour of Mahler's Rückert Lieder with renowned author and speaker, Arved Ashby, and pianist Jiung Yoon throughout Texas as well as the upper Midwest. In frequent recital collaboration with guitarist Joseph Carignan-Garcia, their performance duo highlights composers such as Villa-Lobos, Granados, Brad Cox, and Ricardo Iznaola. Kimberly has performed a diverse range of concert and recital repertoire including Berg's Sieben frühe Lieder, several of Canteloube's Chants d'Auvergne, the soprano soloist in Carmina Burana, Haydn's Paukenmesse and Theresienmesse, Vivaldi's Gloria, Spanish song, operatic and jazz repertoire for organizations such as Local Opera Local Artists (LOLA) in Austin, Orquesta Northwest in Seattle, Coeur d'Alene Symphony, Philharmonic Orchestra of Texas, and a variety of venues in New York City, Miami, the Pacific Northwest, and Upper Midwest regions.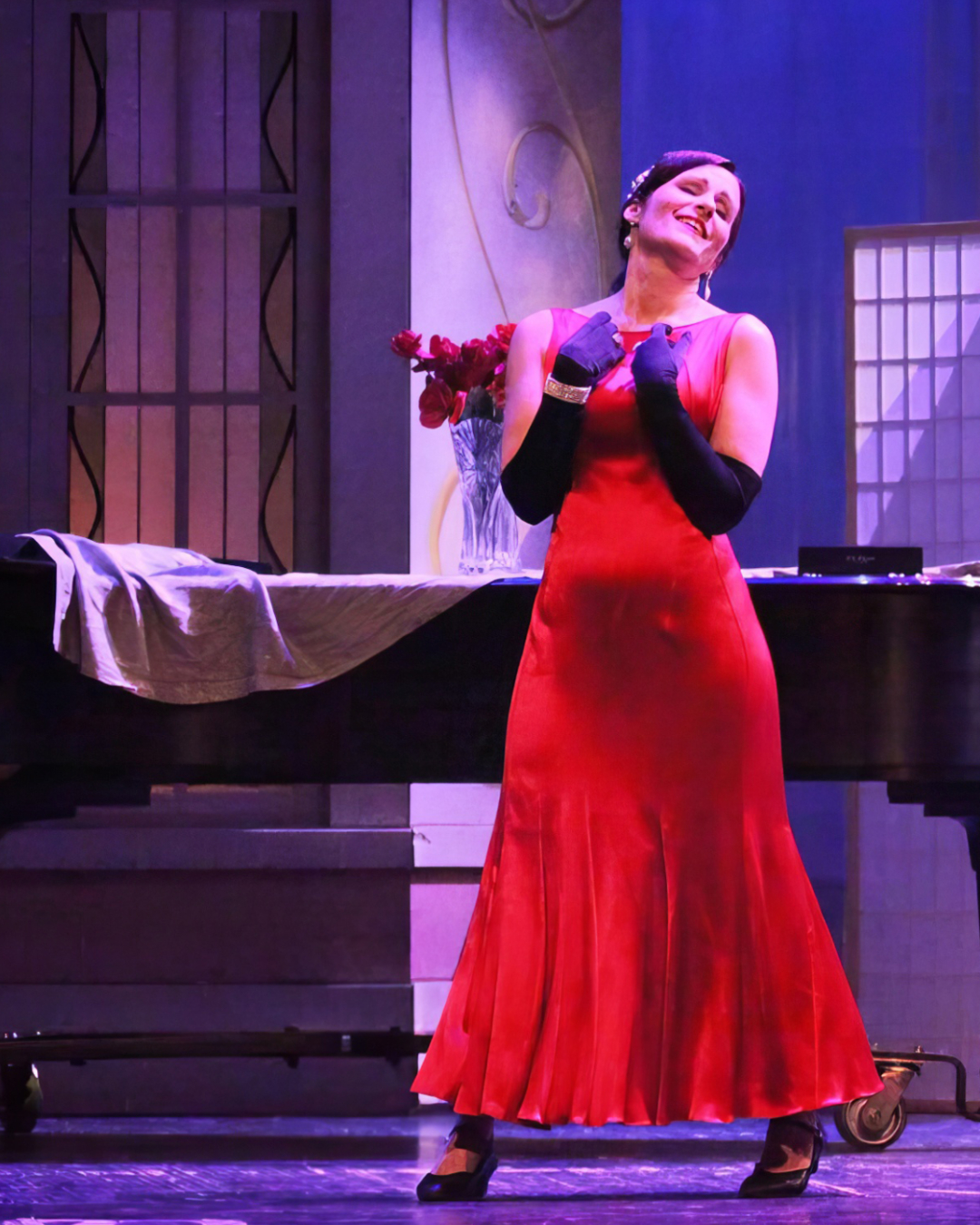 RESEARCH
Kimberly is currently conducting exciting new voice research in collaboration with a Baylor University cross-disciplinary research team (Departments of Theatre, Communication Sciences and Disorders, and Nutritional Sciences) studying the effects of Omega-3 fatty acid supplementation on the singing voice, which has resulted in publications in the Journal of Speech, Language, and Hearing Research, and Folia Phoniatrica et Logopaedica, as well as presentations at the Fall Voice Conference, the Pan American Vocology Association, and National Association of Teachers of Singing (NATS). She maintains ongoing research with The Ohio State University Voice and Swallowing Disorders Clinic exploring the effects of cyclical sex hormones on the female singing voice. Other current research projects include studying the longitudinal effects of voice lessons on the Voice Range Profile, stability of the Voice Range Profile, and an exciting collaboration with Houston Grand Opera Butler Studio Artists cross-referencing singing styles, vocal hygiene habits, and vocal fatigue in trained singers.
Over the course of her Doctor of Musical Arts in Voice with a specialization in Singing Health from The Ohio State University under renowned teachers Robin Rice and Scott McCoy, Kimberly observed thirty hours of voice surgeries at the OSU Wexner Medical Center, fifty clinic hours at the OSU Voice and Swallowing Disorders Clinic, and served as lab assistant in the Swank Voice Teaching and Research Lab. Kimberly maintains full membership with the Pan American Vocology Association and the Performing Arts Medicine Association. She holds a Master of Music in Voice Performance from University of Houston, and a Bachelor of Music in Voice Performance from the University of Missouri-Kansas City Conservatory of Music.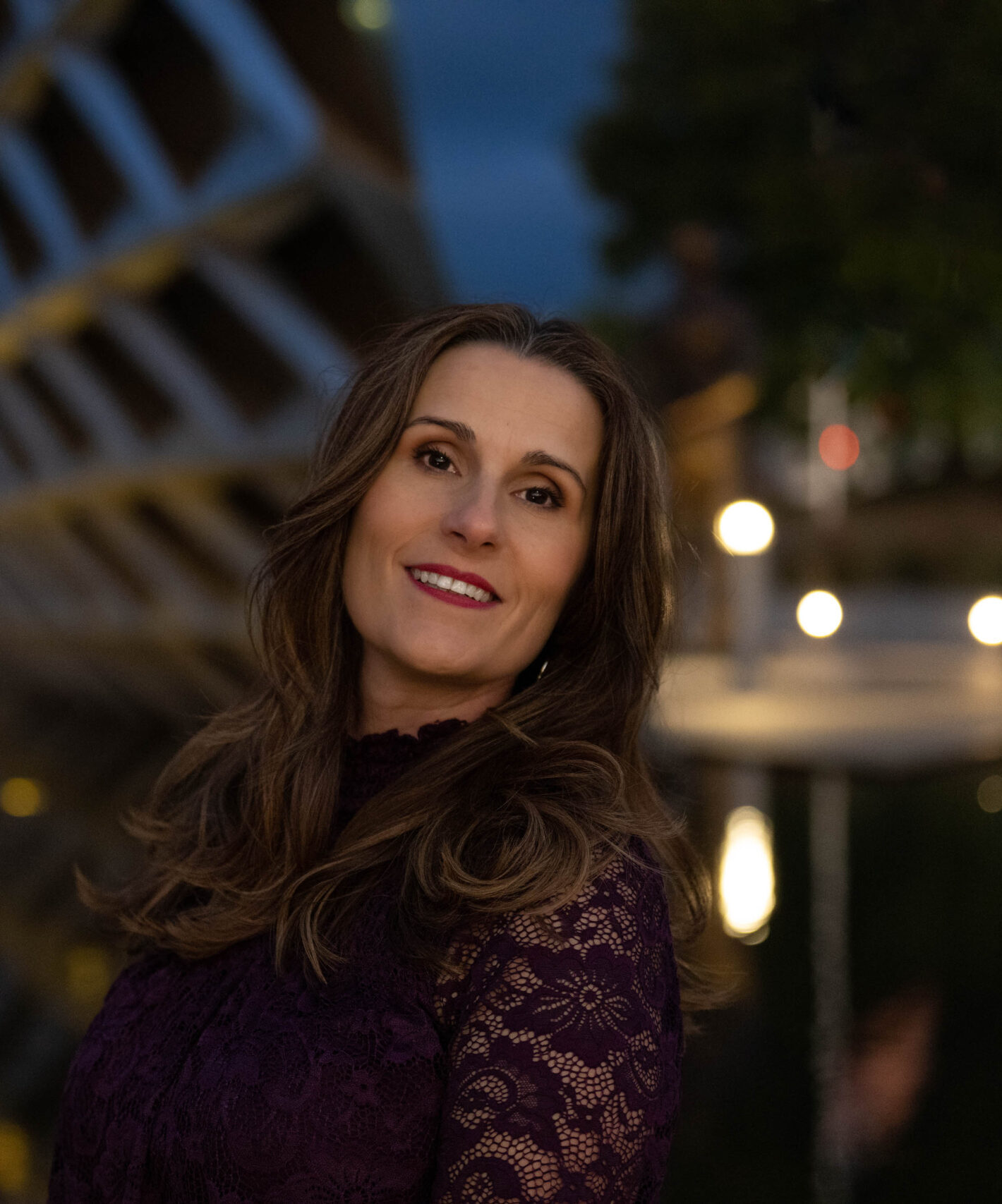 TEACHING
Kimberly's voice students have been accepted into prestigious classical and music theater programs across the country, including Manhattan School of Music, Ball State University, Otterbein University, Binghamton University SUNY, and the University of Puget Sound. They are performing mainstage roles in professional theaters and companies throughout the nation, as well as roles with national and international young artist programs. Kimberly's students present novel vocal health and performance research in regional and national conferences, including the Texas Music Educators Association conference and the National Conference for Undergraduate Research.
As an adjudicator, Kimberly frequently judges voice competitions throughout Texas and the Southwest region. She has maintained private voice studios in New York City, Miami, Houston, Kansas City, Columbus, and Spokane, and holds full membership in the National Association of Teachers of Singing and Texas Music Educators Association. Kimberly is also a proud member of the Seagle Festival Alumni Association Board of Directors, having served as chair of Membership, and currently serves as Vice President.
A passionate pedagogue and trained vocologist, Kimberly travels across the country giving vocal masterclasses, as well as lecturing on general vocal wellbeing for the elite vocal athlete, the effects of cyclical female sex hormones on the singing voice, cross-disciplinary conversations to benefit the vocal performer, and vocal health for vocal music educators. At Baylor University, she originated the Female Voice Forum, a space dedicated to empowering female singers to hold guardianship over their own unique instruments as they navigate the field of vocal performance. Kimberly has been a guest instructor of vocal anatomy and physiology at Rice University, and taught voice and music theory at Miami Dade College. She currently teaches applied voice and German Lyric Diction at Baylor University in Waco, Texas, a Tier One Research Institution as designated by the Carnegie Classification of Institutions of Higher Education.